Dan Lewis  (907)  980 - 6423


©  1998 Backcountry Taxidermy - All Rights Reserved

REVIEWS
We welcome all input so please give us a Google review today
Our work speaks for itself,

Our reputation speaks for US !

Good Hunting ........ Dan Lewis, Taxidermist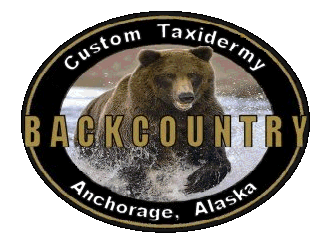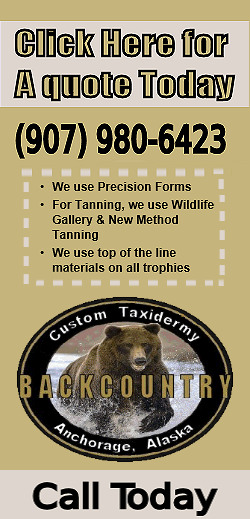 Dan is a great guy to deal with. His work is Superb if you don't mind waiting awhile. We have a beautiful grizzly bear rug.  Alan and I could not be happier and will enjoy this rug for years to come.