Dan Lewis  (907)  980 - 6423


©  1998 Backcountry Taxidermy - All Rights Reserved

Backcountry Custom Taxidermy has proudly served all of Alaska since 1998. Located in Anchorage, award winning taxidermist Dan Lewis, specializes in Alaska big game wildlife taxidermy with over 45 years experience.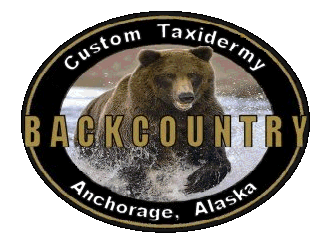 Come see the difference

Our work speaks for itself, Our reputation speaks for US !

Good Hunting ........ Dan Lewis, Taxidermist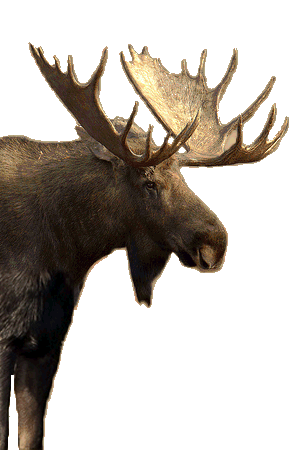 Backcountry Taxidermy also specializes in African big game taxidermy and excels in birds and other exotic wildife.

Dan, known for his unique and artistic flare, along with a competitive spirit has earned industry recognition as an award winning taxidermist with realistic & custom wildlife trophy designs.

Backcountry Taxidermy has always had competitive prices. We give a 10% discount on work received from licensed guides and outfitters.

We offer special needs like Worldwide EXPEDITING, CRATING and more. We also do Insurance appraisals, trophy cleaning and restorations.

Whether your hunting & fishing in Alaska, or worldwide, Backcountry Taxidermy (BT) looks forward to creating YOUR wildlife trophy of big or small game into an exquisite piece of wildlife art to be enjoyed and envied for years to come.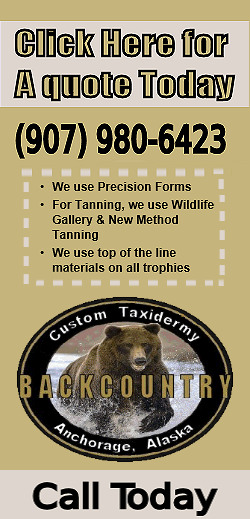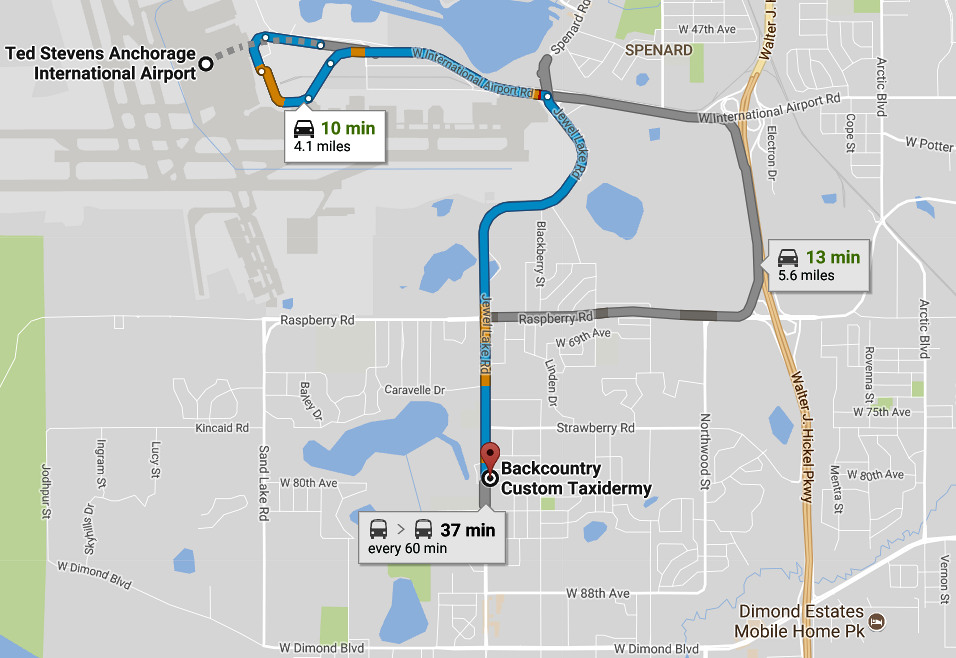 SHIP TO BACKCOUNTY: Our shop is located close to the airports making pick up of your trophies a breeze!  (Backcountry Taxidermy customers only please)