Published  January 3,  2011

How to get the Perfect European Mount

To get the perfect European mount - or bare skull of an animal - for your wall, there is only one way hunters should be doing it: by letting dermestid beetles munch on the skin of the animal.

Dermestid beetles are a specialized species of beetle that eats only animal flesh. Dermestid beetles are the longstanding preferred method of preparing skulls, used by many museum and university collections around the world. Preparing skulls with Dermestid beetles has several advantages over other methods, such as boiling or composting.

Dermestid beetles (its actually the larvae) remove flesh from the deepest recesses of the skull, without necessitating the use of tools, which can leave tool marks and damage delicate structures, such as nasal bones. (Many skull cleaning services actually completely destroy and remove these delicate nasal bones. We strongly believe these structures are an integral part of what makes a bear or deer what they are!)

Your trophy should have no unpleasant smell, because all traces of meat are removed, and no emulsified fats are impregnated into the bone. Cleaning with beetles does not allow bone structures or suture lines to be unnaturally weakened, or teeth loosened or subject to cracking. Boiling also has been shown to shrink skulls!

Dermestid beetles are specialists in that they only eat flesh. They don't bite. You can handle them they're not invasive.  It takes about 10,000 to clean a bear skull in a week or so.

After the cleaning the skulls are degreased and bleached. This phase can take four to five months. Degreasing takes up most of the time for bear skulls.

The maintenance of a consistently effective healthy colony is not that easy - unless you have learned the best methods. One of the negative aspects is a very serious problem: The smell from the beetle's waste product.  Not everyone can be a good dermestid colony operator, just like not everyone can be a world-class taxidermist.

The best way to get the perfect European Mount - is to find a Skull cleaner and / or taxidermist that uses Dermiestid Beetles
Taxidermy.net
- Has a list of Skull Cleaners using Dermiestid Beetles so you may find one in your area.
If you want a high quality trophy, consider having your trophy prepared by Dermestid beetles. 

Where to Buy Beetles:

Kodiak's Ken Hansen - Owns 
Kodiak Bones and Bugs Taxidermy
  and is considered one of the country's foremost resources for beetle expertise, guidance and sales - selling them all over the country and all over the world.
Dermestid Inc
. - Dermestid Beetle Starter Kits - Instructional DVDs - Beetle and DVD Combo Kits
Skull Cleaners using Dermestid Beetles: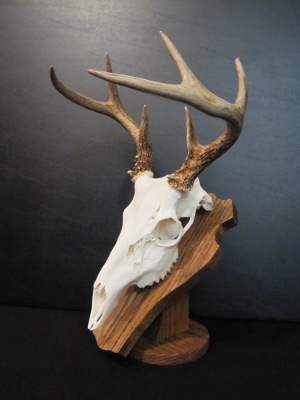 Finished Deer European Mount cleaned by Beetles .

Hunting & Fishing NEWS - 66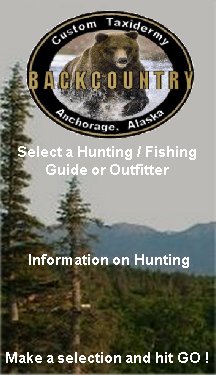 Disclaimer: The views expressed on this site are that of the authors and not necessarily that of Backcountry Taxidermy or The Backcountry Press.

More Headline News

* Guides, Outfitters & Lodges *




Hunting & Fishing

Information